Trending...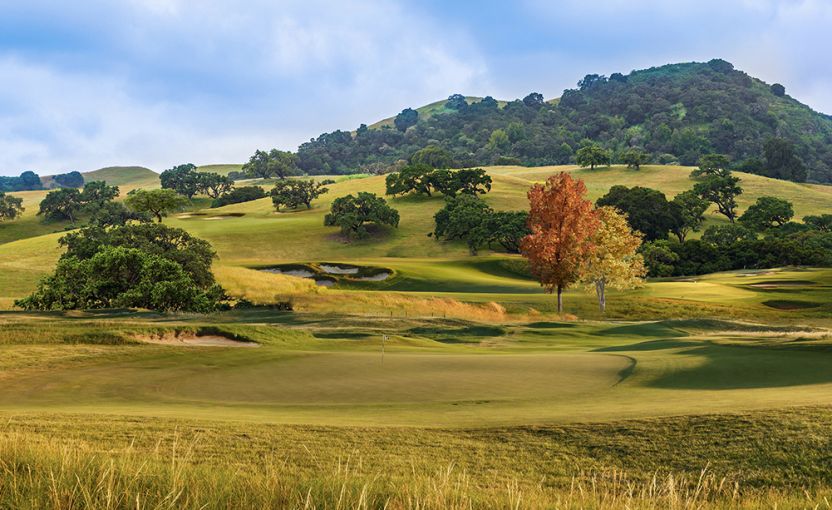 Planning underway for new California facility to introduce golf to new players and cater to the golf enthusiast
EL DORADO HILLS, Calif.
-
Californer
-- The Shingle Springs Band of Miwok Indians, through their Acorn Development Corporation, have selected Golf Course Architects
Richardson | Danner
to create a 9-hole par-3 course and golf entertainment center to serve the
Shingle Springs Tribal Community
and area visitors. The development is planned on 34 acres of trust land located on Highway 50 south of the Tribe's
Red Hawk Casino
, about 20 miles east of Sacramento, California.
"It's an exciting site with great potential," says Jeff Danner, Senior Golf Course Architect who will lead the project along with noted clubhouse architects,
Swaback Architects+Planners
. "Together with Jeff Denzak at Swaback, we will create family fun and entertainment for the Shingle Springs Tribal Community. With a focus on golf and outdoor spaces, it will not only serve those visiting and traveling along Highway 50 between Lake Tahoe and Sacramento, but residents throughout El Dorado Hills County."
More on The Californer
Plans call for a golf driving range with launch monitor and gaming technology, a 9-hole "short course" and miniature golf course. The project will adhere to best environmental practices including water saving technology and sustainable approaches to building and operations. "Today we are looking at combining golf with food, entertainment and activities," notes Jeff Denzak, a Senior Partner with Swaback. "The uses we envision are not meant to be static, but flexible and adaptable to change with trends, technology and the way people want to socialize."
The design team will work closely with Acorn, the tribal community's official development entity, to program, plan and implement the project. Richardson | Danner will oversee a team of consultants including
National Golf Foundation Consulting
for golf market analysis; Synergy Consultants for golf entertainment integration; and PutTek for implementing the miniature golf concept.
"It's a new age," according to Forrest Richardson, Principal Golf Course Architect. "We're no longer designing just for the game we grew up playing, but for a new generation of golfers — many who simply want to have fun as opposed to keeping score. The biggest difference we see is how the playing board of the game is changing — today it's often smaller and highly connected. Today's golf facility is more interactive than any of us could ever have envisioned."
More on The Californer
Planning is scheduled to be complete by Fall 2022 with the project potentially breaking ground in 2023. "This new approach to golf is taking off across the world," adds Jeff Danner. "The realization that the most social game ever invented does not have to fit a certain mold is now, more than ever, at the forefront of how we approach projects to make them successful and sustainable into the future."
Source: Golf Group Ltd.
---
0 Comments