Trending...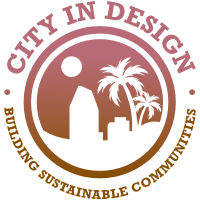 Childhood Cancer Awareness Month - Working Together to Find A Cure
SAN DIEGO
-
Californer
--
Joey's Wings – Cranes For A Cure

About Joey's Wings Foundation:
a 501c3 non-profit charity, was established in 2014 in the memory of Joey Xu, who was taken from us by childhood cancer on Nov. 26, 2014. Joey was diagnosed with xp11.2 translocation renal cell carcinoma, a rare but aggressive cancer, which has no standard treatment protocol. Our mission is to fund research that focuses on kidney cancers affecting children and young adults, and raise awareness and provide support to families affected by childhood cancers.
www.joeywings.org
About Cranes for a Cure:
Joey's Wings has been displaying these gorgeous cranes at museums, hospitals, libraries, etc. since 2015 to promote childhood cancer awareness. Each crane is beautifully folded and put into strings with beads and other hand-made ornaments. 2,000 cranes, representing 2,000 children whom pass every year in this country from cancer, and is displayed as a piece of art to promote childhood cancer awareness.
More on The Californer
Message from Kathy Liu President and Founder: "We want to bring the beauty and inspiration of these cranes to help raise awareness and find a cure. This art project,
Cranes For A Cure
is in honor of my son, 10-year-old Joey, who loved to fold every day until the last day of his life."
Due to pandemic restrictions crane displays have been limited since 2019. Joey's Wings has continued to participate in funding projects for patients and their families, advocacy, research, pediatric cancer awareness campaigns and crane making, while urging for an increase in research funding for treatments and finding a cure.
Unable to display 2000 cranes this September Joey's Wings created the
Cranes For A Cure Video Campaign and Call To Action
, in hopes to reach the nation and the world! To work together to find a cure until "no more cranes are displayed." Who knows the pandemic didn't allow for displays the past two September's, due to venue closures, and hospital COVID-19 safety measures, so hopefully next September for Childhood Cancer Awareness Month there are no displays, because there is a cure!!!!
https://www.youtube.com/watch?v=_O3rr0WJoXM
Source: Joey's Wings
---
0 Comments