Trending...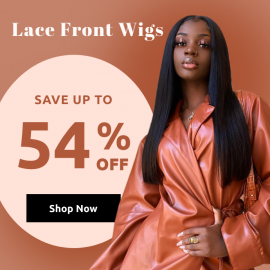 As a back-to-school season, both students and teachers must prepare for the new semester.
SANTA FE SPRINGS, Calif.
-
Californer
-- Now Beautyforever Hair is currently offering the biggest discounts over previous years, giving students and teachers more options for buying wigs for the upcoming school year. Sales begin on July 21. All customers can save up to 54% off selected wigs already on sale with code BS12. Students and teachers can get an additional 12% off a variety of products including lace front wigs, v part wigs and
HD lace wigs
on the Beautyforever Hair website.
Beautyforever Back to School Sale Details:
Release time: 7.21-7.28
Up to
54%
Off For the best human hair lace wigs, code:
BS12
Up to
20%
Off for bundles with closure
Limited-time offers, grab your chance and grab your chance to get limited-edition items.
Many incoming college students focus on shopping for fashion in preparation for their upcoming college life. "I think my college years are going to be great. To welcome my college years and celebrate my bar mitzvah, I'm excited to get a pair of
human hair wigs
from Beautyforever Hair. I'm looking forward to this discount for a long time." Ciara said.
More on The Californer
Beauty Forever let customers browse the website styles because they have easy navigation and filters. Also, the shopping process was very smooth. Facing the increasing sales orders during the school season, Beautyforever Hair has strengthened its supply chain system to solve the problems of continuous shortages and slow delivery caused by the epidemic, and can provide customers with an unprecedented customer experience! Beautyforever Hair offers back-to-school shoppers a wide variety of products and fast logistics for the school season. The best part is that no matter the size of your order, they will deliver all products to your door without any shipping charges.
As the school season begins, we hope to provide students and teachers with more affordable products and faster logistics. Hopefully, they will be more bold in their pursuit of beauty when they go back to school during the holidays.
Beauty Forever Hair
is North America's top luxury human hair wig brand. As the largest hair shopping network in North America, their goal is to provide their customers with exceptional service and top-quality human hair products.
Source: Beauty Forever Hair
---
0 Comments