Trending...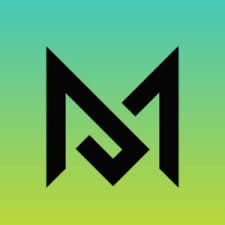 Founder, Shaon "Shawn" Berry to lead an interactive workshop as a keynote speaker
Friday, March 3rd
LOS ANGELES
-
Californer
--
Metro Esports
, a power player and leader in the Esports, technology-based education, and the STEM industry, will exhibit an opportunity to play against a member of Metro's Content Creator team, all to bring attention to the power of esports a multi-billion dollar industry as part of three-day empowerment conference,
The Best You Expo
(TBYE). The unrivaled conference brings together a lineup of renowned business leaders and industry experts at the Los Angeles Convention Center on March 3, 4, and 5th from 10:00 am to 6:00 pm. CEO of Metro Esports, Shaon "Shawn" Berry, will take the stage at the Best for Business Stage at 2:30 pm PST for an impactful keynote titled: Esport, Leveling the societal playing field.
This one-of-a-kind event will bring together the world's leading experts in personal development, health and wellness, spirituality, and entrepreneurship to provide tangible resources, strategies, and collaborations for attendees and speakers.
"I'm ecstatic to be a part of this conference. I see so many amazing people that I am looking forward to connecting with. I think this is a great opportunity to tell Metro's story and what we are doing in the esports industry and how brands, companies, and communities can become a part of this as additional revenue drivers and support youth stem education,"
cites Berry.
More on The Californer
Additional speakers and experts include
Leigh Steinberg
, a renowned sports agent who represents this year's Super Bowl Champion and NFL MVP, Patrick Mahomes; Larry Namer; Media Mogul and Founder of E! Entertainment TV; and Jessica Abo, Media Expert for Entrepreneur. These influential leaders and many more will share valuable insights alongside Shaon.
"The Best You Expo is all about elevating consciousness, finding ways to connect more, focusing on love, and being kinder individuals," said founder Bernardo Moya.
Metro offers a unique perspective and experiential gaming opportunity where attendees can browse and shop for various products and services related to personal development, health and wellness, and entrepreneurship.
For media inquiries and interviews, contact Shay Brown at
shay@royalkingdomagency.com
.
-END-
About Metro Sports & Entertainment Group
Metro Esports is a technology-based education and custom esports event management agency in Greater Philadelphia. Their unique expertise lies in their custom programming, multicultural consumer reach, and innovative brand integration strategies. Metro is driven by three goals: creating access, building bridges, and diversifying the esports industry. By creating access through engaging underrepresented demographics in esports, Metro crafts experiences that welcome, foster, and cultivate their talents. By building bridges, Metro can also harness the passion of these communities that will add diversity, equity, and inclusion to the esports industry. For more information, visit
www.metrosports.gg
.
More on The Californer
Source: Royal Kingdom PR
---
0 Comments