Trending...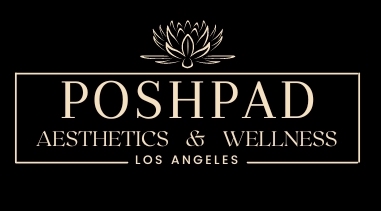 At Poshpad LA we are raving. Come and see why our clients are raving about the quality of our work and the results we deliver, and the experience at our elite med spa. We are located in Culver City, Los Angeles and look forward to serving you. Be Great. Do Great. Look Great. Feel Great. For questions regarding med spa treatment or products, please contact us by email or phone at info@poshpadla.com or 310-570-2978
LOS ANGELES
-
Californer
-- Culver City, Los Angeles - A new state-of-the-art medspa has opened its doors to provide top-notch aesthetic and wellness services to the community. The medspa, located in the heart of Culver City, offers an array of services designed to help clients look and feel their best.
The new medspa features state-of-the-art technology and equipment, including advanced skin resurfacing treatments, body contouring procedures, and rejuvenating spa services. Clients can enjoy personalized consultations and treatments, delivered by a team of highly trained and experienced professionals.
More on The Californer
The spa offers a tranquil and relaxing environment, allowing clients to escape the hustle and bustle of everyday life and focus on their health and wellness. From the moment they step through the doors, clients are treated to a luxurious and rejuvenating experience, with a focus on individualized care and attention to detail.
"We are thrilled to bring this level of care and service to the community," said the owner of the medspa. "Our goal is to provide a warm, welcoming and relaxing atmosphere where clients can come and experience the benefits of our services and leave feeling refreshed and rejuvenated."
For more information on the new medspa or to book an appointment, visit their website or call their customer service line.
Contact:
[Poshpad LA | info@poshpadla.com | 310.570.2978 |
www.poshpadla.com
|
Source: Poshpad LA - Deacon Farrell MD INC
---
0 Comments